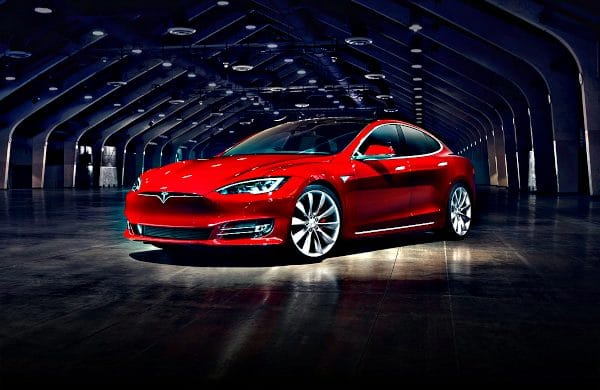 Tesla posts strong Q1 2021 with record deliveries
After staying flat for most of last week, Monday afternoon this week, Tesla posted its Q1 2021 earnings. EPS were significantly higher at $0.93 vs. expectations of $0.79. Revenue came out at $10.39 billion vs. expectations of $10.29 billion. This represents a YOY increase of 74%. Net profit came out to $438 million, while the company recorded revenue of $518 million from sales of regulatory credits and the sale of bitcoin during this period meaning the company is still not technically operating at a profit and these 2 items pushed tesla's earnings into positive territory.
There was however a $299 stock-based compensation awarded to Elon Musk during this period which had not been included would have pushed Tesla into profitability even without the regulatory credits.
Due to what may be considered lackluster results from an operating standpoint Tesla shares fell up to 3% in trading after hours Monday and continued the decline Tuesday, falling as much as 4%.
Looking at vehicle deliveries, Tesla's lower-cost Model 3 and Model Y increased 140% year over year to 182,000. In the meanwhile, its higher-end Model S and Model X vehicles declined 83% year over year to just 20300. Tesla has paused production on the latter vehicles while it focuses on releasing newer, refined versions of the 2.
On Monday's earnings call, Musk said the new version of the company's Model S sedans will finally be delivered to customers starting in May 2021, with Model X deliveries to begin in the third quarter of the year. Musk and CFO Zachary Kirkhorn both said supply chain issues are likely to remain a challenge for Tesla this year. Referring to supply chain issues, in its earnings release, the company said it has weathered chip shortages that have plagued the auto industry in part by "pivoting extremely quickly to new microcontrollers, while simultaneously developing firmware for new chips made by new suppliers." The company also said Monday it expects more than 50% vehicle delivery growth in 2021 overall, bringing total deliveries for 2021 to 750,000.
Recently, Tesla increased prices for its solar rooftops by 50%, and now requires anyone ordering solar photovoltaics (including Tesla solar roof tiles) to also order the Powerwall, Tesla's home energy storage system. Megawatts of solar deployments and megawatt-hours of energy storage installations all soared 76%, 163%, and 71% year over year, respectively, in Q1. But energy revenue declined from $787 million in the fourth quarter to $595 million in the first quarter of 2021.
Due to the mixed reaction to the recent earnings release, it would be expected for Tesla's share price to remain largely dependent on the general stock market sentiment. While demand for their vehicles is increasing, other major carmakers will soon be converting to electric fleets which could quickly erode Tesla's profit due to the decline in regulatory credits. Investors also seem to have mixed reactions to Tesla's $1.5billion bet on bitcoin it made recently.
We would expect a short-term price correction in Tesla down to around the $600 range in the next couple of weeks. Long-term price movement will rely heavily on Elon's ability to push the company into further profitability.