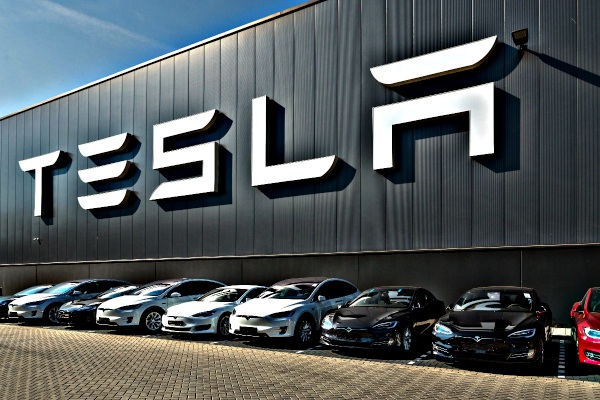 It's been a decent week for the sixth largest US company by market capitalization, with shares up nearly 2%, due to several analyst upgrades in an otherwise quiet five days.
Jefferies Group, an American independent investment bank, lifts Tesla to Buy from Hold & UBS Raises its Price Target
The multinational investment bank Jefferies started the week by stating that it "sees Tesla benefitting from the production of more car models".
It added that Tesla shares will rise 22% from current levels over the next 12 months, in a new report upgrading the stock to "buy" from "hold."
In a reverse from June, when it cut its price target by roughly 10%, citing growing competition. UBS adjusted its price target on the car maker to $725 From $660, while maintaining a neutral rating.
Nearly 33,000 China-made Vehicles Sold in July, down 69% From June
While the electric car maker did indeed sell 32,968 China-made vehicles in July, including 24,347 for export, according to the China Passenger Car Association (CPCA).
It also rings true that Tesla's sales during the first month of each quarter are usually lower than the following two months.
Sales in June may have also been higher than average due to the company introducing a cheaper version of its Model Y sport-utility vehicle in China, where it faces growing competition from local rivals, such as BYD and SAIC Motor.
First Cars at Berlin Gigafactory by October Says Musk
Tesla hopes to make the first cars at its "Gigafactory" in Gruenheide, near Berlin, in October said the company's CEO Elon Musk.
Yet despite the optimistic tone struck by the billionaire, the reality is that the environmental agency in Brandenburg has yet to give the plant final approval, meaning a further delay cannot be ruled out, even until 2022 perhaps.
The Week Ahead
Look to hear more chatter about the ongoing, global semiconductor chip shortage forcing car manufacturers (including Tesla) to significantly reduce production and how this could impact deliveries going forward.

Earlier this month, representatives of the government of India formally asked Tesla to share detailed manufacturing plans before its demands for lower taxes on electric vehicles are to be considered.
Perhaps we will get a comment if not an official statement regarding the matter in the week(s) ahead.