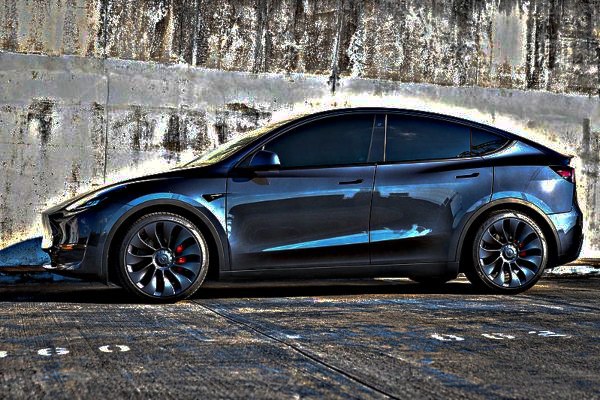 On deck this week we have some news on the Indian market push, a Roadster update, and more production headaches. Let's jump right in.
Tesla Said to Be in Talks With Three Local Indian Parts Suppliers
The Economic Times reported on Monday that the electric car maker recently held a meeting with the Automotive Component Manufacturers Association of India.
The reported purpose of the meeting was to source critical electronic, electrical and mechanical parts suppliers from among ACMA's members for such critical components as instrument panels, windshields, differential gears, brakes, and power seats.
Shares of Indian auto parts suppliers rose by as much as 14% this week following speculation that at least three local companies are in the running.
Musk: New Roadster Should Ship in 2023
That is assuming "2022 is not mega drama" according to the Tesla CEO.
The highly anticipated, long-delayed second generation Roadster was first announced at an event back in November 2017, at which it was branded the "quickest production car ever made".
However, supply chain shortages (more on this a bit later) along with other challenges surrounding the vehicle's proposed triple-motor "Plaid" powertrain, have consistently pushed its release date back.
Given the next headline, that 0 to 60 in 1.9 seconds super speed may take a while still to come to a highway near us.
Production Temporarily Halted at Shanghai Gigafactory in August
Operations at the Shanghai Gigafactory came to a stop for four days in August due to the currently prevailing global chip shortage, Bloomberg News reported on Thursday.
The shortage which hit electronic control units, stalled output of the Model Y sport utility vehicle crossover and was another setback in China, where the electric vehicle giant is already witnessing a sales slump.
While production has now returned to normal, Tesla is not the only one to feel the pinch of the chip crunch. With Chinese EV startup Nio, Inc. (NYSE:NIO) also reporting that it has trimmed its production guidance for the third quarter, citing the chip shortage.
Tesla Stock Talk
Shares of the automotive manufacturer are up nearly 1% this week. Despite concerns about semiconductor chip supplies and a new sell rating assigned to the stock by Sanford C. Bernstein & Co.
The Week Ahead
- With no events on the official calendar or scheduled upcoming press releases, look for some more surprises as part of the news flow next week.