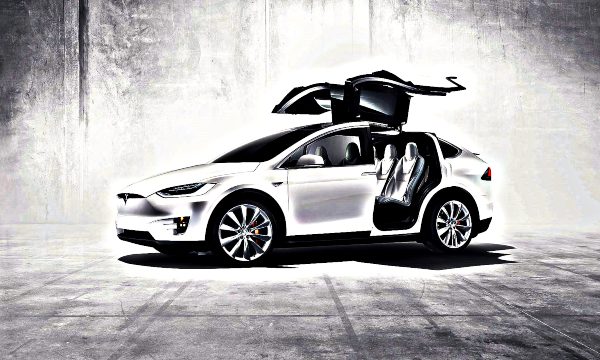 Here's what happened for Tesla (TSLA) in the previous week:
Tesla's 2021 Autonomy Day
The annual, live-streamed Autonomy Day is now in its third year and took place on August 19th.
Re-named "AI Day", as the sole goal this year is to persuade experts in the field of robotics and artificial intelligence to come work at Tesla according to CEO Elon Musk. The electric vehicle maker used the occasion to unveil a custom chip for training artificial-intelligence networks in data centers.
The D1 chip, which is part of Tesla's Dojo supercomputer system, uses a 7-nanometer manufacturing process, with 362 teraflops of processing power and "will be the fastest AI-training computer" according to Ganesh Venkataramanan, senior director of Autopilot hardware.
Early deliveries of Model Y hit Europe
The Tesla Model Y Long Range European edition originally had an estimated delivery date of September, however it appears that the car maker, known for its innovative marketing flair, has struck early.
Photos and videos of the first Model Y delivered in Europe have surfaced online. Labeled with a conspicuous "Not Model Y" sticker, Tesla has reportedly sent several Model Y electric SUVs to its stores across Europe. With one arriving at the Tesla showroom in Brussels while the other was shipped off to Antwerp, Belgium.
US Auto Safety Regulator launches probe into 765,000 Tesla vehicles
The US federal government has formally opened an investigation into Tesla's Autopilot partially automated driving system after a series of collisions with parked emergency vehicles.
According to the Associated Press, the investigation covers 765,000 vehicles, a number that is almost equivalent to the total number of vehicles Tesla has sold in the United States since the start of the 2014 model year.
The investigation covers Tesla's entire current model lineup - Models Y, X, S, and 3 from 2014 through 2021 model years and could lead to a recall or other enforcement action by The National Highway Traffic Safety Administration (NHTSA) if serious public safety risks are discovered.